19 Apr 2021
Why Event Organisers need to protect their most valuable asset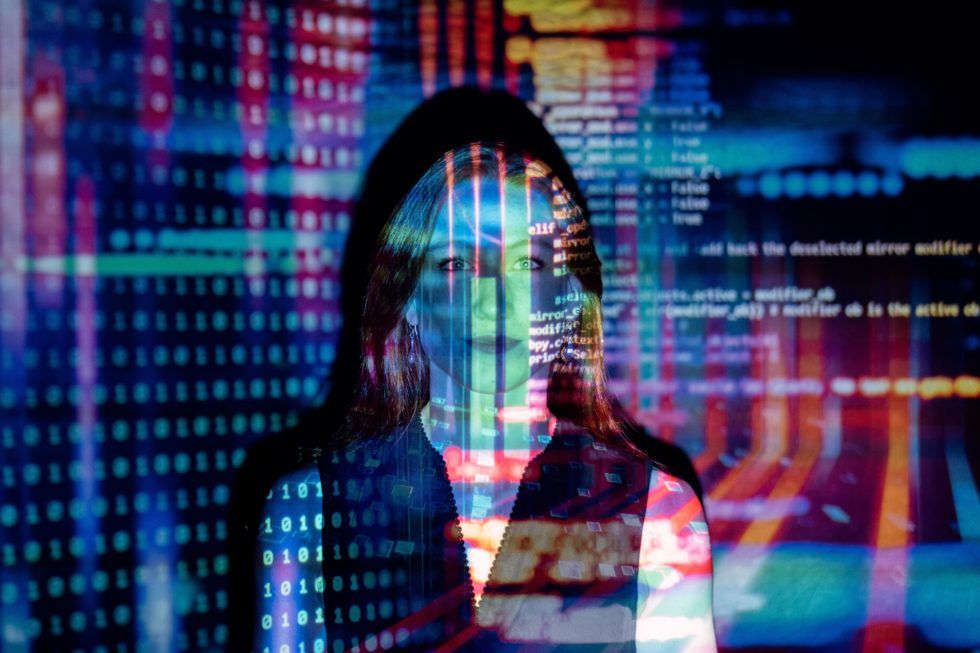 Originally published
here
.
The sudden switch from in-person to online events in 2020 had event organisers scrambling to find new ways to engage and monetise their audiences. Some have been more successful than others, but organisers should now be preparing for hybrid events in 2021.
However, one topic that has not been brought up as frequently in the public realm as one might expect is regarding one of the most valuable assets to an organiser: Data.
The big question organisers increasingly ask technology partners like ourselves is: How does data get stored and shared across events on your platform?
Shared User Data vs Siloed User Data
While on the surface, it might seem that all Online Event platforms are approaching this question in the same way–this is actually not the case. Different platforms are taking a very different approach to data management, and organisers must understand these.
The main difference comes down to "Shared Users" or "Siloed Users", as illustrated in the below diagram: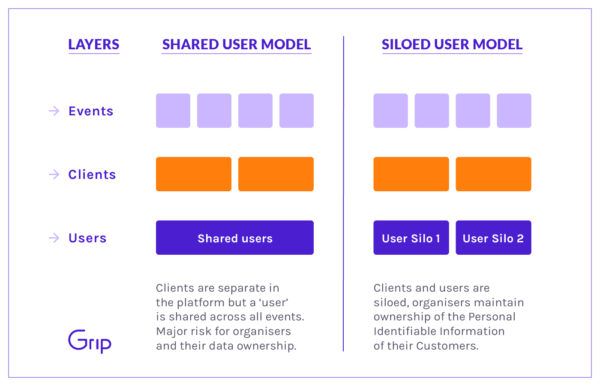 The most common assumption made by event organisers is that the event participants (users) that they bring to the platform have their information stored in unique data silos.
Within most online event platforms currently being used by commercial organisers, this is not the case. Data is held in 'general environments' that can be shared across all events on the platform, regardless of the data owner.
This raises several GDPR related questions. For example, in a Shared User model, the organiser cannot claim to be the owner of personal data but has to look at co-ownership.
In GDPR terms, while the event organiser remains the 'controller' of event and personal data, they will often use services or technology to process this data – known as 'Data Processors'. If the Data Processor then subcontracts some of the services required to do the processing, then these companies are 'subprocessors'.
This passing of data can result in complex issues regarding the ownership of personal data. But it also means that in effect, an organiser is enabling the expansion of the user base for the commercial advantage of the platform by theoretically making it possible for other event organisers to leverage audience data which in an offline environment they would have no right to access.
Machine Learning in a Siloed User Model
One of the objections being raised against the siloed user model is that having data held separately makes it challenging to create functionality that requires a lot of data Artificial Intelligence and Machine Learning.
This is incorrect.
At Grip, we separate our clients' personal data from anonymised usage data. Our algorithms are trained based on anonymised data which means that we are GDPR compliant by default.
It also has another important benefit: the Grip Matchmaking Engine can improve recommendations for a participant who has never used Grip purely by looking at anonymised demographic information and other participants' usage patterns. This is a greater benefit for new users of the platform than a system that only relies on personal identifiable users.
Invest in proper advice
The battle for data, data ownership, and platforms' rights to use or benefit from monitoring behavioural data will be a critical element in the growth and development of digital events. In the coming 10 years, we'll see organisers investing heavily in hiring new people that can properly advise them.
People such as Hellen Beveridge at Data Oversight, who works with Event Tech Live or Andreas Peschel-Mehner at SKW Schwarz are individuals that we expect will become increasingly busy and influential as the story around data heats up.
In the meantime, to protect and mitigate risk using data, a sensible first step is to understand the difference between shared and siloed users. How is data being stored? How is it being used? If you have any doubts, talk to the experts.