14 May 2021
Webinar: Intro to VSef for Event Platforms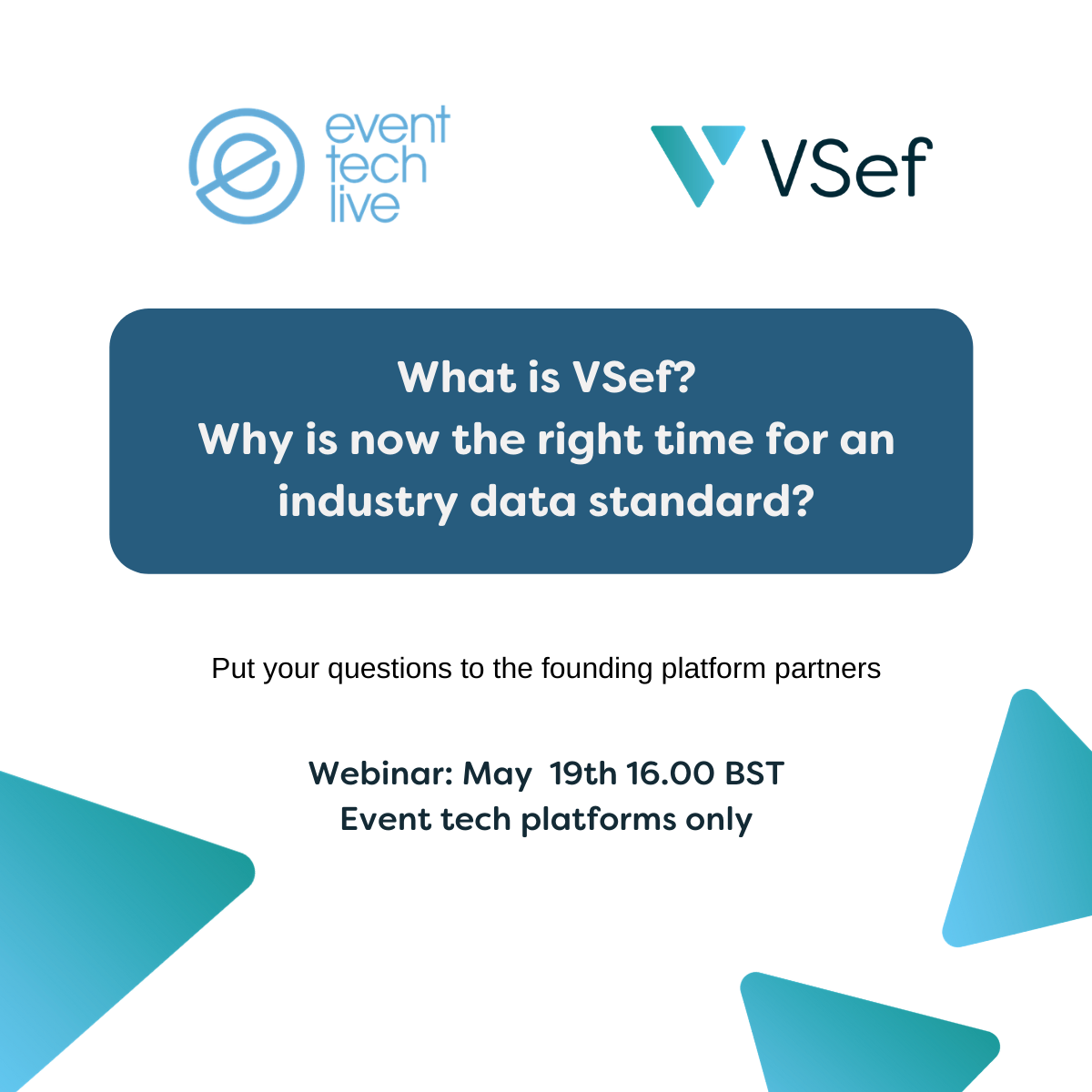 Join VSef partner, Event Tech Live and team members from the Founding Platforms to find out more about the VSef initiative and the future direction of data standardisation. This session is for event technology suppliers only.
VSef founding platforms will share why they feel the initiative creates value for platforms and clients alike and how they tackled becoming compliant.
The session will be an open environment to ask questions (technical or otherwise) from platforms who have already achieved compliance and share thoughts on the VSef initiative and it's future direction.
There will be a short intro to VSef, followed by a hosted Q&A with the panel.
The Chatham House Rule applies.
Wednesday May 19, 4-5pm BST
Host: Adam Parry, Co-Founder, Event Tech Live
Confirmed panelists:
Mark Brewster, CEO, Explori
Tim Groot, CEO, Grip
Further platform panelists will be added in the coming days
Please note, this session is for event tech suppliers only. Other events professionals can join a dedicated webinar here.